Monday
3:00-4:00pm
Very Gentle Yoga

4:30-5:40pm
All Levels

6:00-7:10pm
All Levels
Wednesday
10:00-11:00am
Gentle Yoga

11:30am–12:40pm
All Levels


4:30–5:40pm
All Levels

6:00–7:10pm
All Levels
Friday
9:30–10:40am
All Levels

11:30am–12:40pm
Gentle Yoga
Dunsborough Class Schedule
Naturaliste Community Centre
Wednesday
7:45-8:55am
Beginners/General
Friday
7:15-8:30am
General
Monday
3:00-4:00pm
Very Gentle Yoga

4:30-5:40pm
All Levels

Tuesday
5:00-6:00pm
Yin Yoga
Wednesday
11:30am–12:40pm
All Levels
4:30–5:40pm
All Levels
Friday
9:30–10:40am
All Levels

11:30am–12:40pm
Gentle Yoga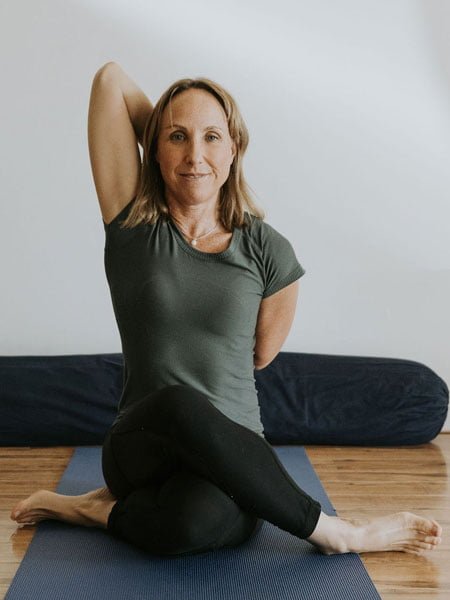 Is your body feeling a bit stiff?
Are you lacking deep strength?
Would you like to feel 15 years younger?
Since 1996 I've helped thousands of people to use the Yoga, Pilates and other movement exercises to improve the condition of their body.
By committing to a regular class your body will become stronger, more flexible and younger.
Don't wait for the right time. The right time is NOW. Commit to yourself and purchase the new student special.
Hope to meet you soon on zoom, or in one of my Busselton or Dunsborough classes.

Jackie Clarke
BPsych UWA
Passionate Yoga teacher and health motivator.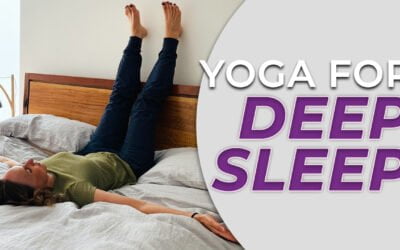 Easy Exercises and Yoga for Sleep, Relaxation and Managing Stress over 50s.
This video takes you through exercises and yoga for sleep , relaxation and managing stress. It includes bedtime stretches that you can do in bed, yoga exercises for promoting a healthy deep sleep cycle and an evening meditation.
The practice is done in bed before sleep but you can also do it on the floor in the day for managing stress.
Over 50s need extra help in cultivating a healthy sleep cycle due to cortisol tending to rise with age and melatonin tending to lower. This practice WILL LOWER CORTISOL, which will in turn help to increase melatonin and promote better sleep. Use this video as a natural sleep medication.
Never stop working on improving your sleep as this will improve your general health, happiness and longevity.
Enjoy
❤️Jackie
– – – – – – – – – –
#yogafordeepsleep #YogaforBetterSleep #yogawithjackie #yogaforrelaxation #Insomnia #YinYoga #RestorativeYoga #bedtimeyoga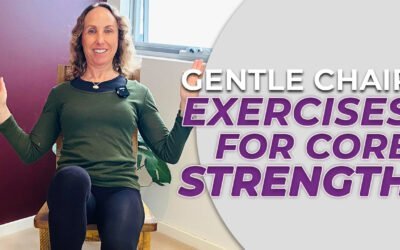 Simple Seated Core Strengthening Workout For Seniors.
This video includes a variety of simple seated core strengthening exercises that you can do in a chair.
You can get a great workout all in a chair, doing exercises for core strength, weight loss and cardiovascular fitness. If you are a senior or have a leg injury then sit and be fit with these sitting exercises.
I hope you can practice this simple seated core strengthening workout for seniors and feel very energised and positive after completion. It's less than 15 minutes and time well spent if you value heart and brain health.
Enjoy
❤️Jackie
– – – – – – – – – –
#coreworkoutforseniors #yogaforseniors #yogawithjackie #corestrength #seniorworkouts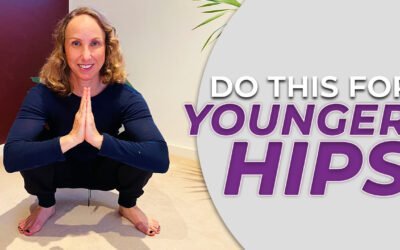 60 minute Yoga for Flexibility in Hips and Lower Back.
This is a live class recording with 60 minutes of yoga working on flexibility in hips and lower back as well as ankles. The yoga class includes all the preparatory exercises for achieving deep squats, kneeling and sitting comfortably on the floor with legs crossed. When our bodies are young we can naturally squat, kneel and sit on the floor. However most of us then start school and sit on chairs for the rest of our life and lose the natural ability to comfortably squat, sit and kneel. Working on our joints to become more flexible again will promote younger hips and spine.
I recommend practising this class often and before you know it you will be squatting like a child and have a younger, more flexible body
Commit to your joint health. Cultivate a body that is 15 years younger.
Enjoy the free content.
❤️Jackie
– – – – – – – – – –
#yogaforflexibility #yogaforlowback #yogawithjackie #zoomyoga #yogaforhips #60minuteyoga #yogaforbackpain