Monday
3:00-4:00pm
Very Gentle Yoga

4:30-5:40pm
All Levels

6:00-7:10pm
All Levels
Wednesday
10:00-11:00am
Gentle Yoga

11:30am–12:40pm
All Levels


4:30–5:40pm
All Levels

6:00–7:10pm
All Levels
Friday
9:30–10:40am
All Levels

11:30am–12:40pm
Gentle Yoga
Dunsborough Class Schedule
Naturaliste Community Centre
Wednesday
7:45-8:55am
Beginners/General
Friday
7:15-8:30am
General
Monday
3:00-4:00pm
Very Gentle Yoga

4:30-5:40pm
All Levels

Tuesday
5:00-6:00pm
Yin Yoga
Wednesday
11:30am–12:40pm
All Levels
4:30–5:40pm
All Levels
Friday
9:30–10:40am
All Levels

11:30am–12:40pm
Gentle Yoga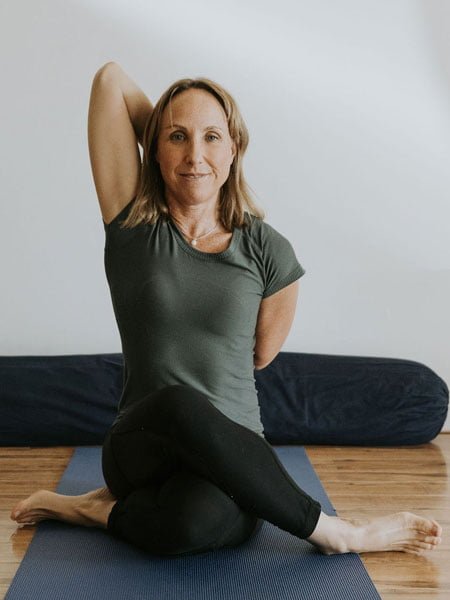 Is your body feeling a bit stiff?
Are you lacking deep strength?
Would you like to feel 15 years younger?
Since 1996 I've helped thousands of people to use the Yoga, Pilates and other movement exercises to improve the condition of their body.
By committing to a regular class your body will become stronger, more flexible and younger.
Don't wait for the right time. The right time is NOW. Commit to yourself and purchase the new student special.
Hope to meet you soon on zoom, or in one of my Busselton or Dunsborough classes.

Jackie Clarke
BPsych UWA
Passionate Yoga teacher and health motivator.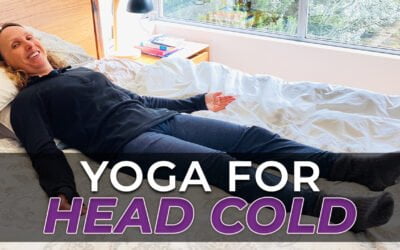 Yoga when sick with head cold over 50s.
This video is Yoga when you are sick with a head cold and includes exercises you can do in bed to shift fatigue and congestion associated with a head cold. I guide you through pranayama breathing exercises that will help to induce vasodilation so that your chest opens up and you breathe more freely. You might have some success trying the exercises if you have covid (worth a try). The Yoga exercises are a natural cold and flu treatment and are good for boosting your immune system, and shifting a head cold more quickly.
I hope you can use this video to feel better, and get back to doing everything you love to do in your life.
Love
Jackie
– – – – – – – – – –
#yogaforheadcold #yogaforsickness #yogawithjackie #sickyoga #12minutesickyoga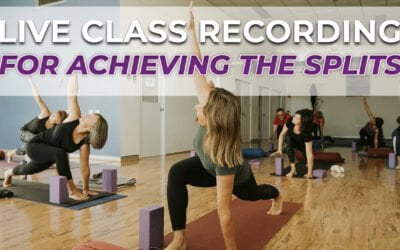 60 minute Yoga for Hips
In this 60 minute Yoga class for hips you will work gradually towards doing the splits towards the end of the class. It is Yoga for tight hamstrings with active stretching for hamstrings and stiff hips. It is especially good for runners, walkers and cyclists. The Yoga class includes some of the best exercises for flexibility in your hamstrings and hip flexors.
If you dedicate 60/70 minutes to your body you will feel the benefits for at least the next 24 hours. You will feel stronger, freer and happier!
Keep working on your body and be your best!
Love
Jackie
– – – – – – – – – –
#yogaforhips #yogaliveclass #yogawithjackie #onlineyoga #zoomyoga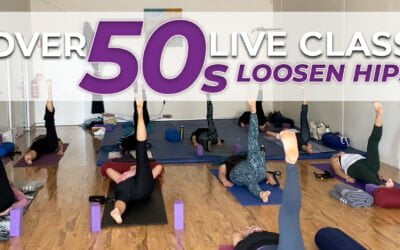 70 Minute Llive Recording Yoga Class for Beginners over 50
This is a class for beginners over 50 who would like exercises to slow ageing, yoga for relaxation and stretching, Yoga for flexibility, stretches for walkers to move more freely, Yoga exercises for acheiving the splits, stretches for tight hamstrings and hip flexors, and more.
If you are a beginner or over 50 then this Yoga class will be perfect for your body.
It is a live recording of one of my Busselton, Western Australia over 50s Yoga classes. It does go for 70 minutes but even if you just do bit of the class it will make your joints feel freer. However if you can take the time to do the whole 70 minute class then you will experience the health benefits for much longer after –
Walking like your body is 15 years younger, more relaxed and more energised.
Stay young, NEVER stop working on your body. Enjoy how you feel!
Love Jackie.
– – – – – – – – – –
#yogaliveclass #zoomyoga #yogawithjackie #onlineyoga